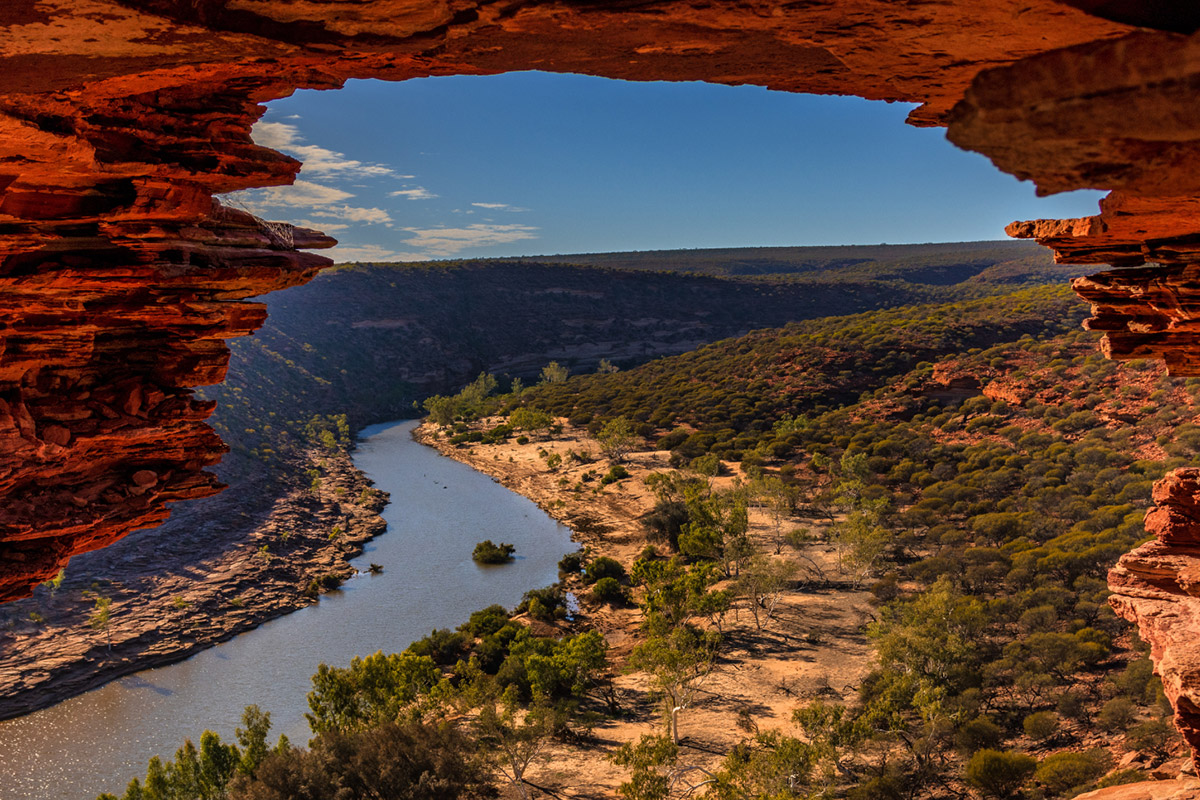 Over 186,000 hectares in size, the park is located at the lower reaches of the Murchison River and is one of the best places in the world to find ancient traces of the first life on land.
Go Camper offers unlimited milage to Kalbarri WA.
570km drive from Perth to Kalbarri
Winter is wildflower season, when you can delight in the myriad of unique wildflowers that grow around the National Park's inland gorges and coastal cliffs. All roads within the park are sealed and suitable for 2WD campervans.
Kalbarri is a 6 hour drive (590km) north of Perth. Kalbarri National Park's inland gorges can be accessed from both the west and east. Western access is from Kalbarri town, via Ajana-Kalbarri Road. Eastern access is off of the North West Coastal Highway, via Ajana-Kalbarri Road. The National Park's coastal cliffs are accessible off George Grey Drive.
For more information about Kalbarri National Park visit australiascoralcoast.com
Go Kalbarri
Plan your campervan holiday to Kalbarri