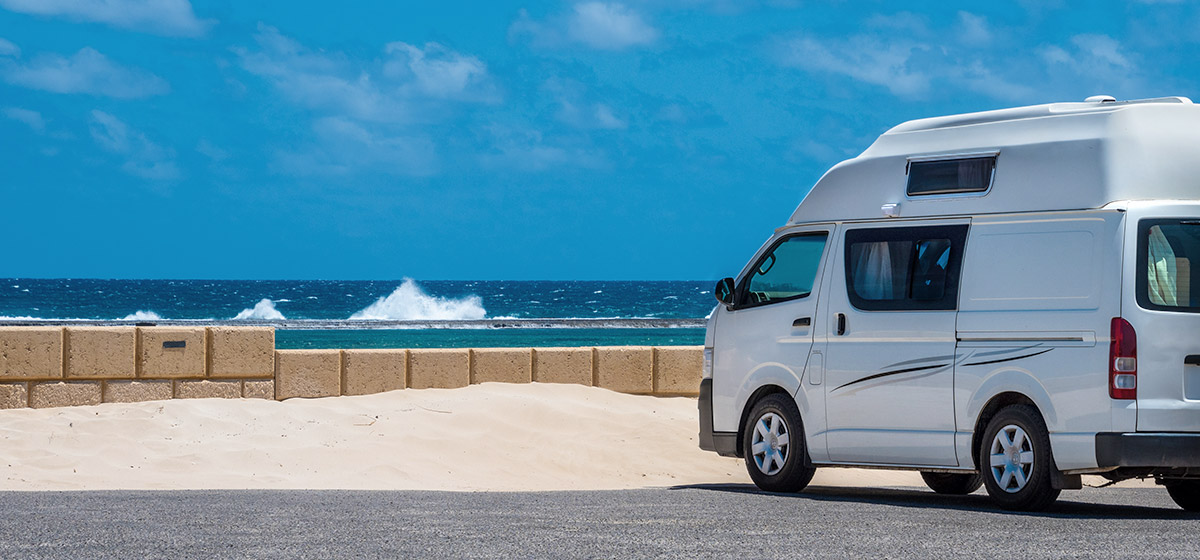 RV Rental has never been easier, thanks to Go Campervan Hire in Perth, Western Australia.
Go Camper's RV rentals are some of the most comfortable and stylish in Australia, and when you're looking to rent an RV and see our beautiful country, we're ready to meet all your needs.
Our RV Rentals
Go Camper offers a full range of RV Rentals, including a budget range for short getaways to a luxury range perfect for an extended holiday in WA or beyond.
With the option of a 2-Berth, 3-berth, 4-Berth or 6-Berth,and even a 4WD-Option for off-road camping adventures, you can rent an RV with a fully equipped kitchen, reverse cycle air conditioning, shower and toilet. An RV rental package will let you explore Australia with virtually all the comforts of home and accommodation and sleeping arrangements to suit the whole family.
For more information on what is included in our RV rental, see our inventory list, and to see some options to help you spice up your trip, check out our package extras.
To put it all together and work out what best suits your vacation, see our price list. Or you can contact us and request a quote.
Room for 2 Adults + 2 Kids
Platinum Luxury for the Family